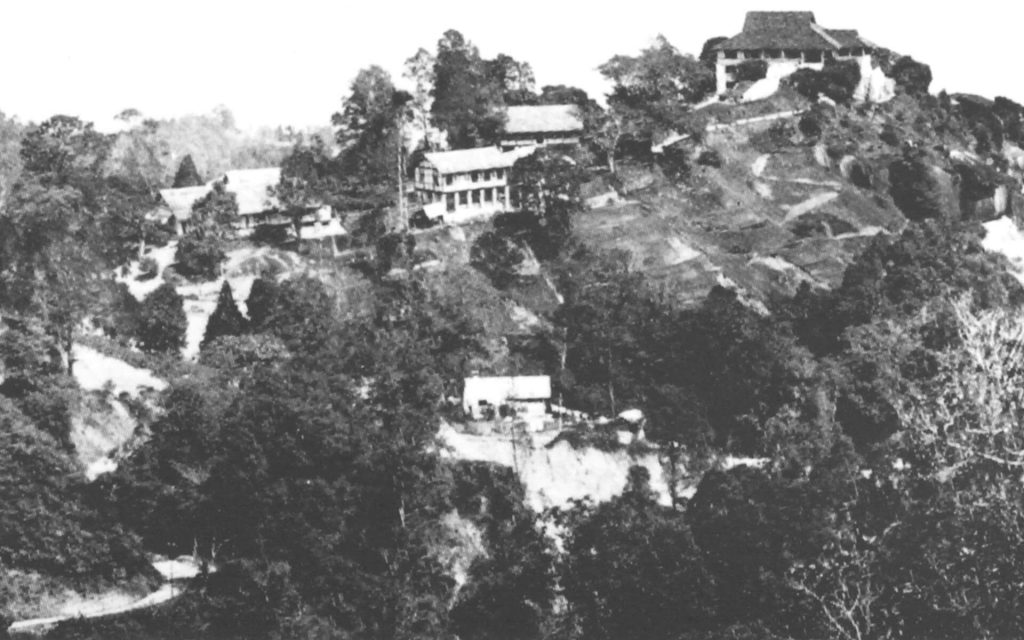 Hillside History
Home to an array of historical, cultural and biological heritage, Penang Hill was the first colonial hill station developed in Peninsular Malaysia by the British. The hill station has a rich repository of century-old bungalows built during the colonial era as summer destinations for British government officers. Prior to restoration works, some of these bungalows were left unmaintained and engulfed by nature – old dilapidated homes overgrown by plants.
As part of Penang's dedication to heritage conservation and preservation efforts, Penang Hill Corporation restored and revitalized the Hillside bungalow to make it accessible for the public to experience and delve into Penang's old colonial history surrounded by lush greenery.
Built in the early 1900's as a vacation home for the British, the Hillside bungalow is classified as a Category II heritage building. The building boasts elaborate and intricate century-old architecture with colonial influences. Delightfully perched on the hillside, the bungalow overlooks one of the most scenic parts of Penang Hill.
---
The Team
Our dedicated team of outdoor and nature enthusiasts work closely with Penang Hill Corporation to achieve the vision of making Penang Hill the hill resort choice in Malaysia. We ensure that our visitors leave the Hillside Retreat with an unforgettable experience with fun-filled nature activities and return home knowing Penang Hill's rich history by heart.
Get to know us better by discovering personally our team members
Super Host
Ken Yeoh
Write something
Host 1
Name
Write something
Host 2
Name
Write something
Host 3
Name
Write something
---
Mission
a. Escape
Get away from it all. Accessible through narrow footpaths around the hill, Hillside Retreat Penang takes you on a back-to-nature journey away from the humidity of the city. Enjoy the fresh and cool breeze some 830 meters above sea-level. Let the sounds of the forest serenade you as the sun goes down and gravitate towards the tapestry of stars that light up the skies at night.
b. Explore
Enjoy natures beauty at its rawest. Penang Hill is surrounded by pristine rain forest rich in tropical flora and fauna. Apart from the unparalleled views, immerse yourself on a discovery of deep forest inhabitants unique to our tropical climate. Learn about exotic plants such as the Monkey Cup and Slipper Orchid, some of the most sought after plants in the world. If you're lucky, catch a glimpse of a family of bashful Dusky Leaf Monkeys, native to the Malay Peninsula.
c. Rejuvenate
Make lasting memories. Besides getting in touch with nature, this retreat offers fun-packed activities with opportunities to bond with family and friends. Cozy up in front of a camp-fire with a movie in the background. Discover yourself while forging new friendships. Hillside Retreat Penang aims to provide visitors educational and holistic experience in the natural environment of Penang, catered to all ages from all walks of life.